Everything seemed to go especially well today. - It had been windy all day, but about an hour before dusk, the wind just quit. Quickly, I loaded up my shooting stuff and my favorite rifle into the van.
I had loaded up some rounds just before my recent move, and now I'd finally get a chance to see how they would do, at the new club.
When I got there, I had the place to myself.
Code: Select all
.243 Winchester Custom Savage 24" barrel

All loads use Federal Brass, Winchester WLR primers

95 grn Nosler Ballistic Tip
40 grn H4350
@ 2850 fps


70 grn Nosler Ballistic Tip
47 grn H4350
@ 3450 fps


58 grn Hornady V-Max
43 grn VARGET
@ 3700 fps

Here's the Savage. It has what Savage calls a "magnum weight" barrel, not really a bull barrel but still fairly thick. The gun weighs ten pounds with the Nikon Monarch 4-16x42 scope.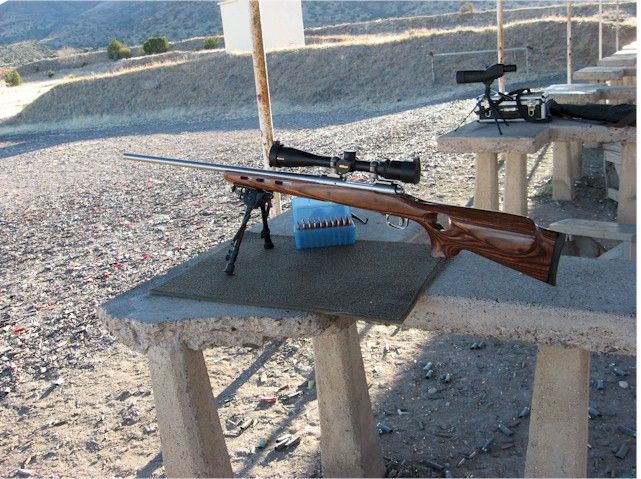 After a few fouling shots, and an adjustment to the scope, it shot all three bullet weights to more or less the same spot.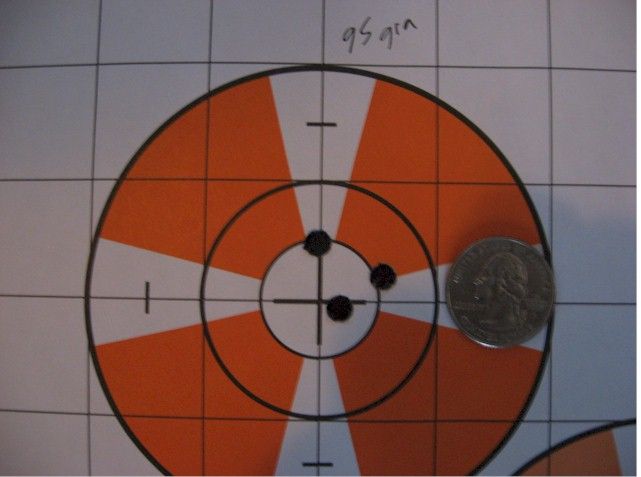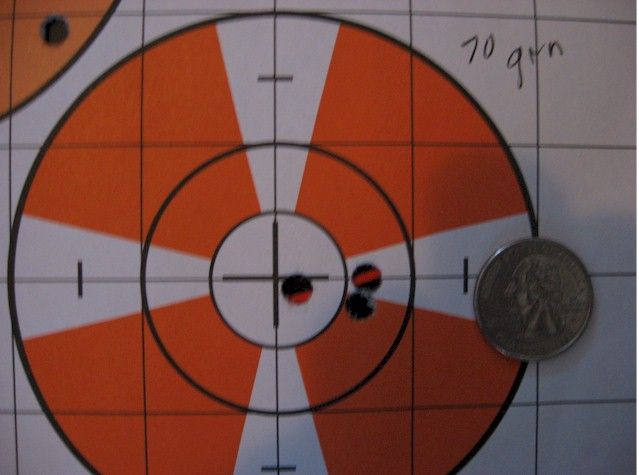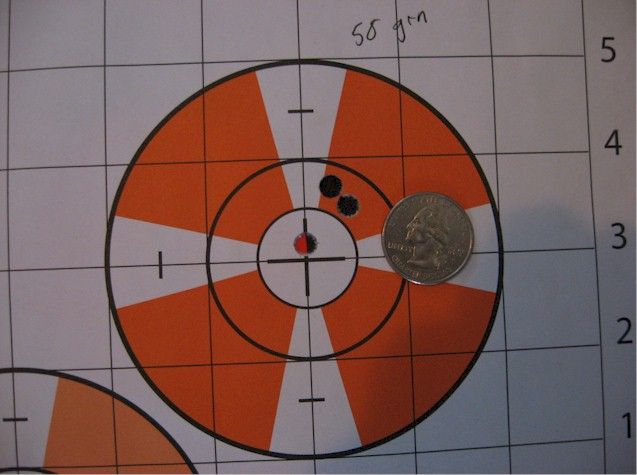 I put up a reactive target, and tried to hold my mouth just right while I shot a final group with the 70 grn loads before packing up for the day.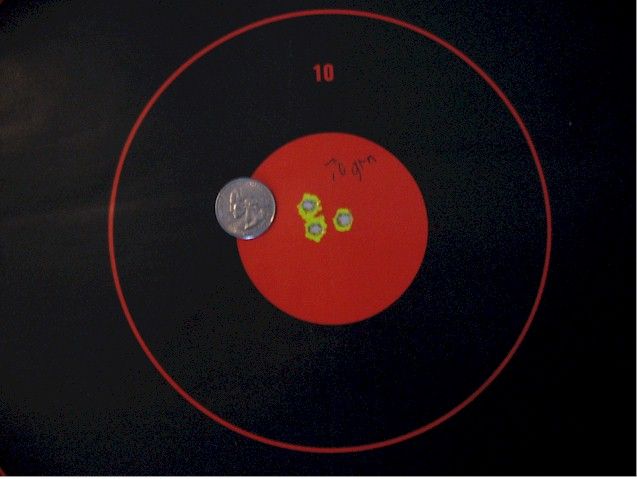 I was tickled with the shooting, but my real luck popped up while I was carrying my shooting stuff back to the van. - I looked down and saw what looked like .44 magnum cases. My son has been talking about getting a .44 mag, so I thought I'd pick one up for him to look at.
But it turned out that they were the hard to get .44-40 cases, thirty two of them and apparently once-fired. I'll have to admit that I picked them up, and took them home with me. One of them was dented at the mouth, but I think it'll straighten out OK.
What a day at the range. I guess I've found the loads I need for that rifle, the load development process is done as far as I'm concerned.
Now all I have to do is try to get in some more practice, shooting the thing. I'm thinking that with the 70 grain loads, it ought to shine as a long-range varminter/pig gun. A lot of the shots in west Texas are long ones, so I've got to be ready for that.