If you remove the button from the frame you can file a little off of the lower edge of the button to allow for better seating. In a 22/45 this means removing the trigger, trigger pivot pin, and then you can swing out the long bent spring that captivates the magazine release button into the frame and slide out the button.
You want to file just a little off of the edge shown by the green arrow.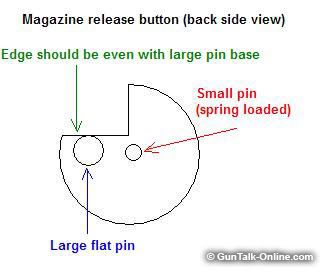 Reinstall everything and check for fit.
R,
Bullseye