Walmart has .223 TulAmmo for $4.97/box of 20. I've seen it for a 10%-20% less on some web sites (not including shipping) and decided to give it a try.
The ammo is steel-cased .223 55gr FMJ. Seems to load in the magazines with a bit more difficultly than brass cased ammo. I had no problem with the load, fire, eject cycle.
I was having some problems with the scope or mount, which affected the grouping, but I still wasn't thrilled with the grouping I got at 50 yards.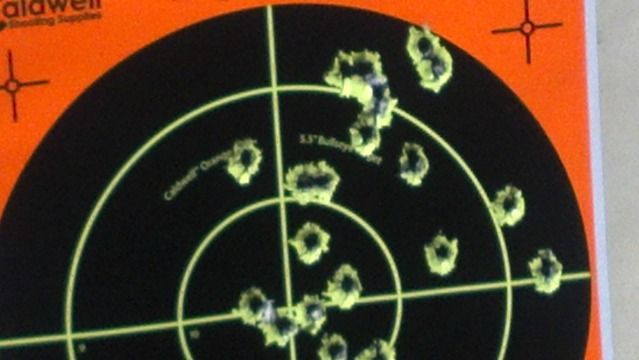 PMC Brass 55gr FMJ from a rest at 50 yards
The POI wanted to bounce high right after a shot. (Scope or scope mount problems? Or do I just need to learn to shoot the rifle?)
The guy in the next lane looked at my TulAmmo targets and asked if I was all right, because I don't shoot that bad. I think I need to resolve the scope/me problems, but it looks like the TulAmmo isn't suited for tight target work but makes good priced plinking or fast shooting ammo.