I sent off for Conetrol "Custum" mounts and projectionless rings for my BLR '81 in .308 Winchester, to mount a Leupold VX-1 2-7x33 compact scope.
If you phone in your order, it gets shipped the same day. They came in today, and I got them installed and the scope adjusted with a laser sighter-inner, but by then it was too late in the day to go try it out. That will have to wait until tomorrow some time.
Here are some pictures.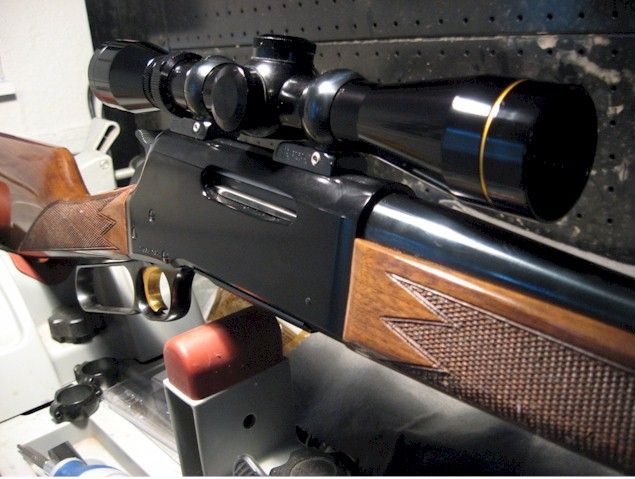 Now if I shoulder the rifle with my eyes closed and then open them up, my eye is properly aligned with the scope and I'm ready to shoot. The BLR cycles well from the shoulder, so it ought to make a fine pig popper, where one might encounter multiple targets on the run.
I have tried the Conetrol mounts and rings before and had good luck with them. Now, other than doing some trigger work, I am all done with the BLR and can start concentrating on something else.
If you have a special rifle that you want to mount the scope down really low on, the Conetrol system is good for that. They are prettier and stronger than most scope mounts, but they are also kind of expensive, so I would only recommend them for a gun that you really like a lot and intend to hang onto.